Could Save Someone's Life

#LetsTalk About Man Anchor
Man Anchor is a grassroots mental health and well-being movement designed to create opportunities for discussion, education and action on mental health issues that affect people every day.
We understand the power of a simple conversation and want to empower individuals with the tools needed to reach their local communities.
Meaning Of Anchor
"A person or thing that provides stability or confidence in an otherwise uncertain situation."
Understanding Mental Health
Around one in five Australians will experience mental health difficulties at some stage of their lives. So there's a good chance that you or someone you know will need help one day. The first step in helping someone through difficult times is to have a basic understanding the underlying causes of mental heath issues and what you can do to support them and keep them safe.
Our #letstalk workshops, mental health first aid courses and education programs are designed to engage, encourage people to kick start conversations about well being and in particular mental health.
Man Anchor runs regular mental health educational programs designed to engage, educate, empower the community with the tools kick-start positive conversations around Mental Health and the ability to support a friend, family member or colleague if face with a mental health crisis.
Man Anchor run a community based Ambassador program. The role of a #letstalk ambassador is to kick start positive conversation around mental health within your local community. Why not join us and help someone in need?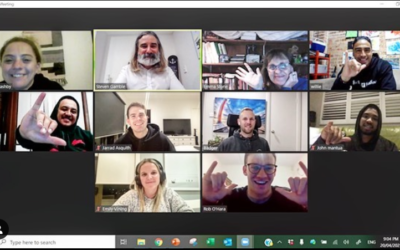 Meet Australia's newest group of qualified Mental Health First Aider 👏❤️ This was a fantastic group of individuals from all over our country from metro to regional areas. The power of online education is that we bring people from across the country to education and...
read more
Subscribe to Our Newsletter
Sign-up for our monthly newsletter. It's crammed with all the latest Man Anchor news, events and articles and its delivered straight to your inbox.