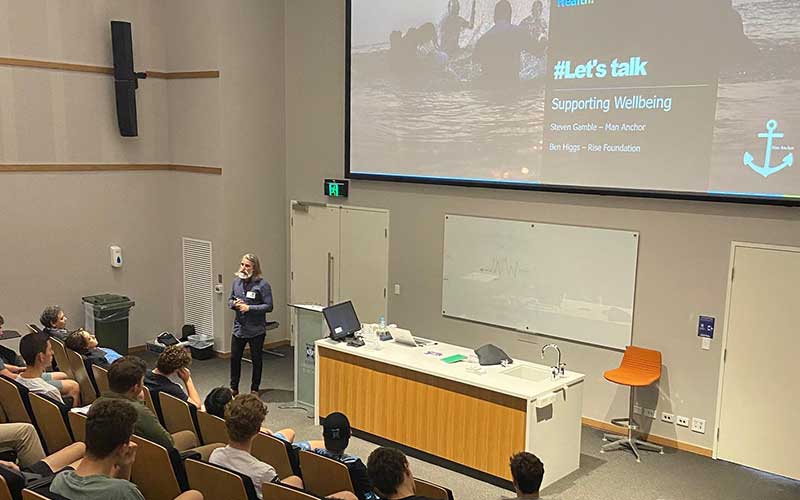 Last week Man Anchor had the privilege of working with the year 11 students transitioning to year 12 at Knox Grammar School. Over two days we unpacked Mental Health with the 360 students.
Together we discussed what positive and negative mental health looks like, we also discussed the perceived stigmas and barriers surrounding mental health by stripping mental health back to Health is Health. As a group we also worked on tools to support someone who may reach out to get support and how best to give support.

Thank you to the wonderful team and students at @knoxgrammar for making us feel so welcome. A special thank you @bthiggsrfa for his fantastic Co facilitation.
Man Anchor would love to connect with more schools, youth organisations and sporting clubs to support the health and wellbeing of its students and members so please reach out for more information.
@man_anchor_ @gotcha4life @lifelinenb @gusworland @surfing_nsw @vansaustralia @headabovewater1 @headspace_aus @risefoundationaust @oxfordshop @bronnie.taylor